Monday, November 7, 2011
Today I have the pleasure of introducing you to a fabulous shop called
Mary Alison handbags
.
(From her webpage)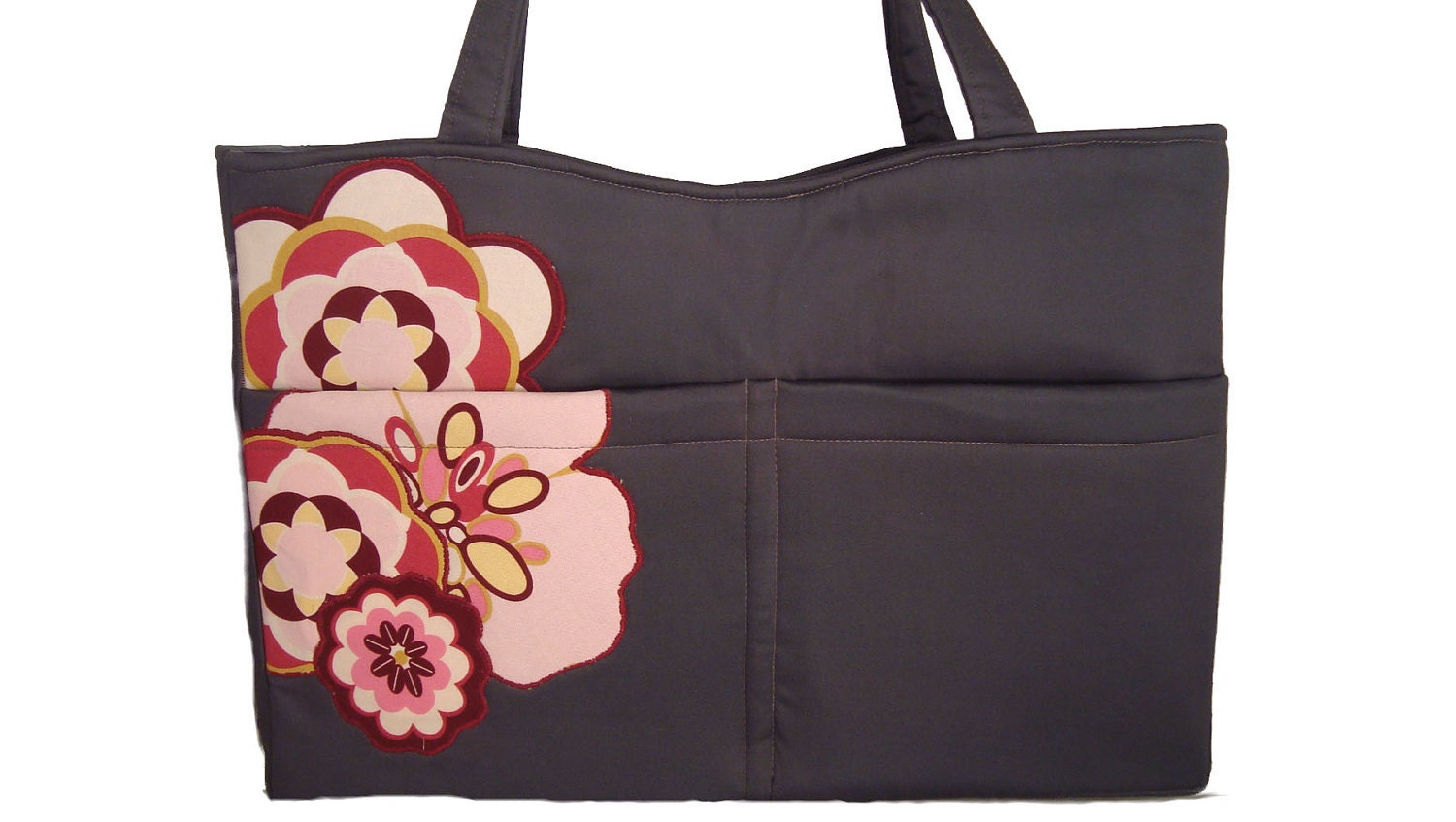 Welcome to Mary Alison Handbags!! I am Alison Wolf the designer and creator of these chic and fashion forward handbags. I am a stay at home mom of two beautiful daughters who just can't surpress my love for creativity and design.
What started as Christmas presents for my family and friends has escalated into my own business!!! My husband was the one who first encouraged me to sell them, even though I thought he was just being nice :) I toyed with the idea for a while but it wasn't until I was home with my first daughter
full time
that I really started pursuing selling my bags.
Since I suddenly had more "time" being at home to sew I thought I would give it a shot. My first craft fair was overhwhelmingly successful which then turned into
special
orders, more craft shows and now my own Etsy shop.
It has been so much fun and I'm sure my daughters probably think of our local fabric store as their second home :) I hope you love my handbags and enjoy using them as much as I enjoy making them!!!
"I get inspired by the colors of nature but really its all about the fabric. I see a fabric in a store and I can invision the bags and designs I could make from it. I also get inspired by observing what other women are carrying. I am constantly watching handbags - I am sure there have been a few women who thought I was a bit crazy because I was "staring" at them. Really I was just checking out thier bag. I have had to hold myself back many a time from wanting to dig through a strangers bag to see how it was made and the features it has. I limit myself to digging through bags in the stores. I also listen to what comments customers have when digging through my handbags. I have added new features or dropped some, based on the crtiques I get."
I was given the opportunity to review this beautiful black and red hobo bag. I love a good sized handbag and this definitely measures up to my standards! It holds all of purse-onal belongings and then some. The bag is nice and sturdy and the dimensions are
19 inches long,
14 inches tall (without strap)
15 inch twisted rope handles, and 4 inches
wide. The fabric is
100% cotton sateen, lining is 100% cotton calico, the handles are made of twisted rope. There are t
hree inside pockets, a mag
netic snap tab closure and
I
nterfacing for added durability. All of her handbags are sprayed with Scotch Guard to keep it looking fresh and new.
Here are the three inside pockets which can hold your keys, cell phone, lip balm, or even purse sized kleenex. I like to carry around peppermints with me, so you could put those in one of the pockets too.
To the left are the twisted rope handles. Don't worry, the material is not stiff and hard like rope. It's very sturdy yet very flexible. The applique design, to the right, is made from repurposed
fabrics, or from cotton fabrics, or from cotton calico
prints and are attached with a
special
interfacing and then stitched in place. The applique definitely adds a beautiful touch to handbag.
As you can see, the purse can hold quite a bit of stuff. Believe me, it can hold WAY more than what you see pictured. I have room for my EXTRA large makeup bag, about 4, size 4, diapers AND the travel wipes. I love this handbag and at times, I catch myself just staring at it and caring it around for no reason (hehe). Even my mom , whom is extremely picky about her handbags, said she wanted it...or at least to borrow it! Ummmm, at this point, she is gonna be in for a loooong wait!
My rating on a scale of 1-10 is most definitely a 12. I couldn't have asked for a better made handbag. I get tons of compliments and if my picky mom loves it, then it's DEFINITELY a must buy!
Alison has so graciously offered to give one of my lucky readers the chance to win a $40 gift certificate to go towards ANYTHING in her shop. That is one heck of a discount! Thank you so much, Alison! This contest is open internationally and will end on December 1, 2011. Good luck to all!
Disclaimer: I was not paid monetarily for this review. I purchased the mentioned item for a discounted price. The opinions expressed, in this review, are my own.