Saturday, November 12, 2011
Today, I'm going to introduce you to this FABULOUS shop called
Knotheads Woodshed
. Here you will find some gorgeous hand-crafted jewelry boxes, keepsake boxes, scrollwork and more. I would love for you to sit back and feast your eyes upon some masterpieces.
"Knotheads Woodshed is a small garage shop operated by myself (Knothead) and my lovely wife Xue.
She does all of the artistic scroll-work, while I concentrate on
the Keepsake/Jewelry boxes and the fine detailing/finishing work."
Take a look at this
Cherry with Japanese Curly Sugi wooden jewelry box
.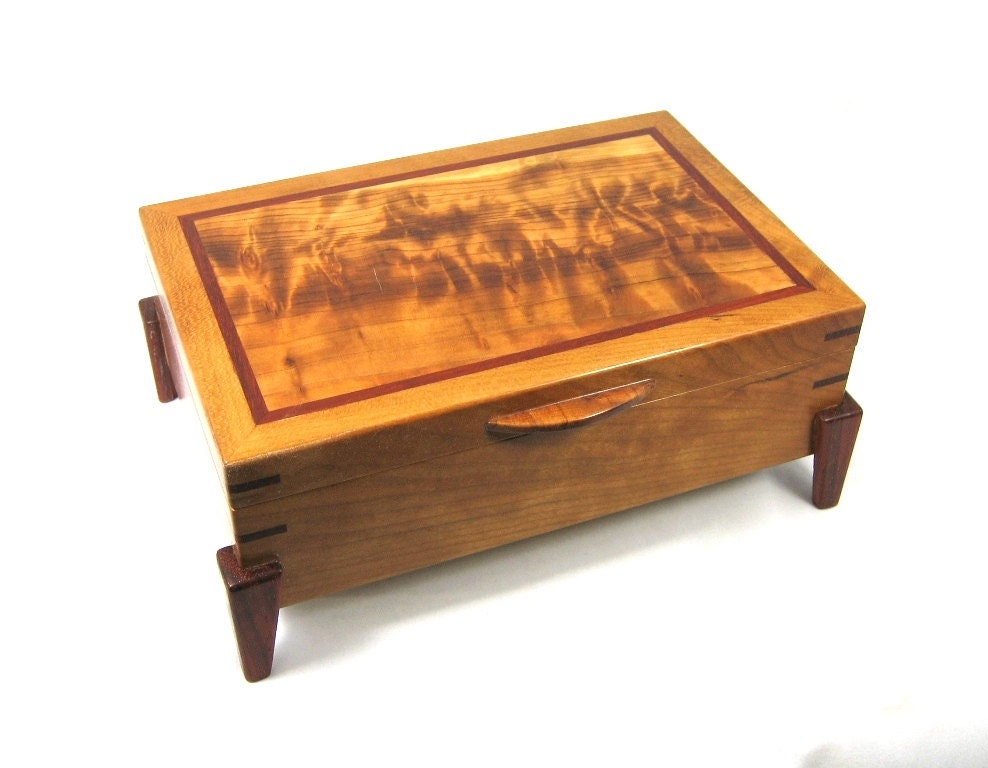 This beautiful box has a gorgeous Japanese Curly Sugi lid surrounded by
an inlaid border fo Padauk.
The box legs and miter keys are also made of Padauk.
The lid handle is made of Curly Sugi, to match the lid panel.
This box features premium Brusso stop hinges and a removeable top tray, with 2 ring bars. T
he tray and bottom are lined in a plush terra cotta velvet.
Both the removeable tray and bottom dividers are made of Sapele.
Outside dimensions 9" x 6 " x 4"
Inside Dimensions 8" x 5" x 1 3/4"
Finished with Danish Oil, then hand rubbed Lacquer finish and waxed.
Beautiful isn't it?!
Next, I would like to show you the Wooden Stash Box, Keepsake Box.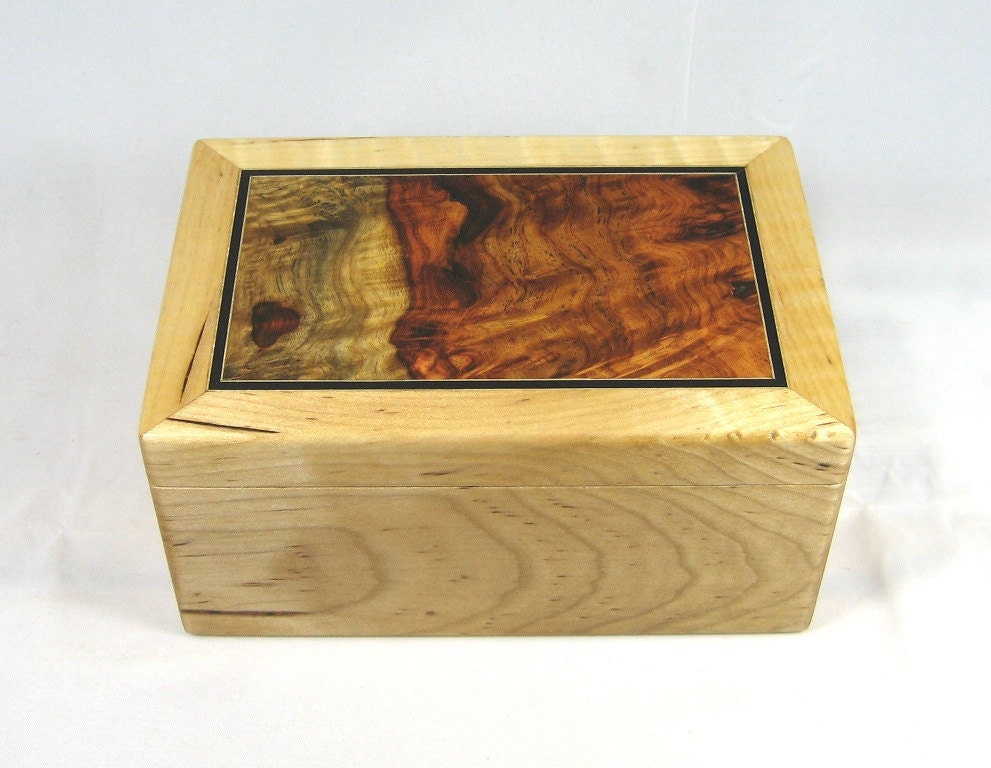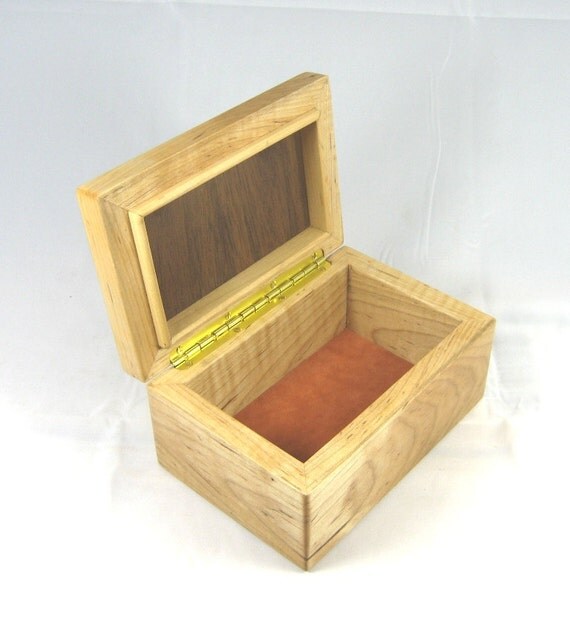 This small stash box is made from Curly Ambrosia Maple, the lid is Amboyna Burl with an inlayed Ebony border.
The Amboyna burl is just stunning and has a depth to it that just has to be seen.
The Ambrosia maple has a slight tiger stripe effect.
This is a great box for those little treasures.
This box also features a stop hinge, which holds the lid open at 95 degrees.
It is lined with a terra cotta velvet and has a hand rubbed Lacquer and wax finish.
Box dimensions: 6" long x 4" wide x 3" high
Inside dimension: 5" x 3" x 1 3/4" deep
This, particular piece, is definitely one of my favorites.
As you can see, some serious craftsmanship goes into each and every piece. This kind of work can not be done by just anyone, that's for sure!
If you love all thing wooden and you're looking for some gorgeous handcrafted masterpieces, then head on over to

Knotheads Woodshed

and take a look around. All of the pieces are just simply stunning.
*Disclaimer: I was not paid monetarily for this review. All opinions expressed are my own*