Wednesday, January 25, 2012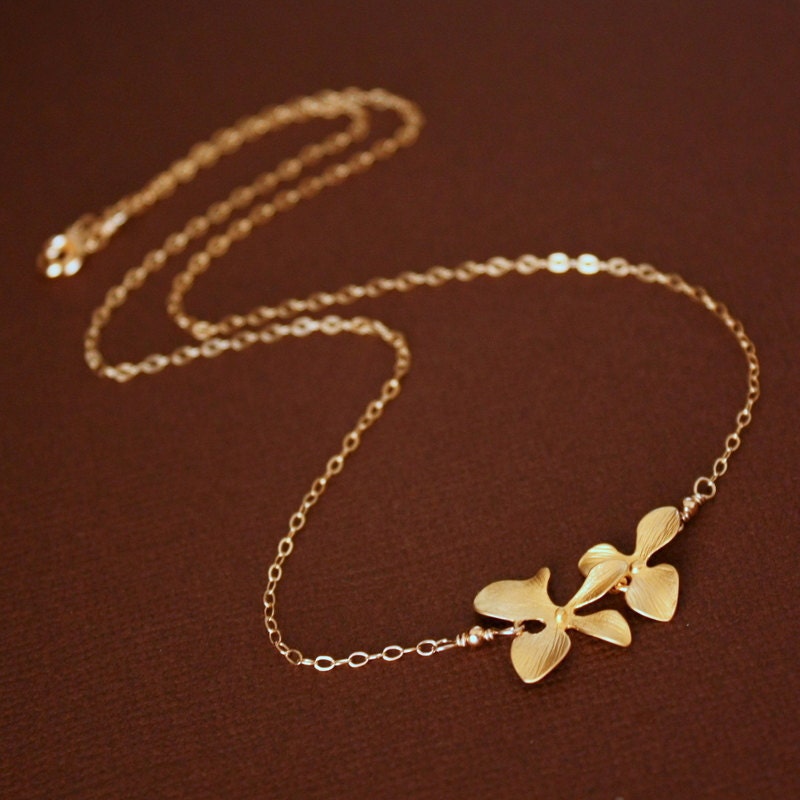 One of our sponsors is
Nelia P.K. Designs
. She sponsored my very first giveaway and I am overly excited to have her as one of our sponsors for this event. You can read my review on Nelia P.K. Designs
here
. Nelia has graciously decided to donate this beautiful necklace (as you can see to the left) as one of the prizes.
A simple adorable necklace that is handcrafted with 14x22mm 16K Gold plated (matte finished) double Orchid, attached to 1.5mm shiny flat cable chain then secured with 5mm spring ring clasp. The chain and the rest of the metal components are 14K
Gold filled
(not plated). Length: Approximately 16 inches.
~~~~~~~~~~~~~~~~~~~~~~~~~~~~~~~~~~~~~~~~~~~
Another one of our sponsors is
Everyday Minerals
.
Come What May - blush
Bohemian at heart and eclectic by nature, the soul of Everyday Minerals is deeply rooted in the natural beauty of every woman. We are organic, vegan and eco-friendly, and specialize in an innovative collection of products with a spectrum of over 300 vibrant colors and shades that flatter virtually every skin tone. Innovation is an important ingredient in our recipe for success, as the constant desire to uphold a pioneering sense of creativity is what keeps our ideas and products fantastically fresh.
I have been using Everyday Minerals for a while now and I am in love with the quality of these products. I have several of their blushes and eye shadows and love every single one of them. The great people at Everyday Minerals have graciously decided to donate one makeup brush, one eye shadow and one blush of the
winner's choice
. You're going to love Everyday Minerals. (The blush, eye shadow, and brush are just example pictures to show off the products)
Elevate - Eyeshadow
Long Handled Kabuki Brush
~~~~~~~~~~~~~~~~~~~~~~~~~~~~~~~~~~~~~~~~~~~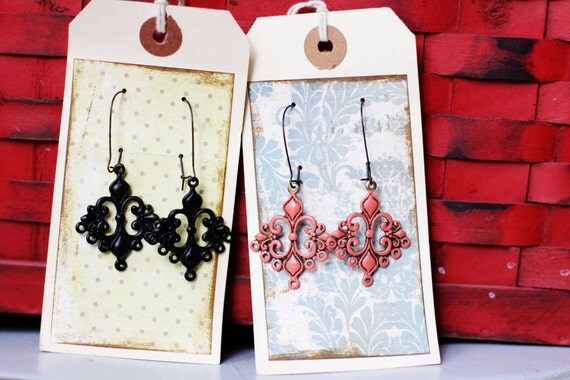 Next up is
Hoop-La Earrings
. Wow, how I love the earrings. I did a review and giveaway a while back and had such great success that I just had to ask Mandy if she would be one of our sponsors. She happily agreed! Check out my review
here
. One lucky winner is going to win some awesome earrings! I absolutely love mine and wear them quite a bit. To the left you will have an idea of what you will win. There are TONS of different designs and colors so head on over there and check it out. You are going to find a pair that you will absolutely fall in love with!
~~~~~~~~~~~~~~~~~~~~~~~~~~~~~~~~~~~~~~~~~~~
Next we have
Christina Greene Designs
. Oh how I love her pieces. I did a review a while back, check it out
here
. Christina Greene Designs offers beautiful necklaces, bracelets, earrings, Rodeo Wear, Vintage Designs, and a College Collection. Head on over to her website and check out her beautiful pieces. Christina has generously offered to donate a GORGEOUS pair of Turquoise Teardrop earrings (pictured on the right). Stunning, aren't they! I envy the person who gets to wear these beauties!
That's it for today! Tune in tomorrow for the spotlighting of more sponsors! ONE lucky gal/guy is going to win ALL of the items you will see today and over the next few days. LUCKY YOU!