Friday, December 2, 2011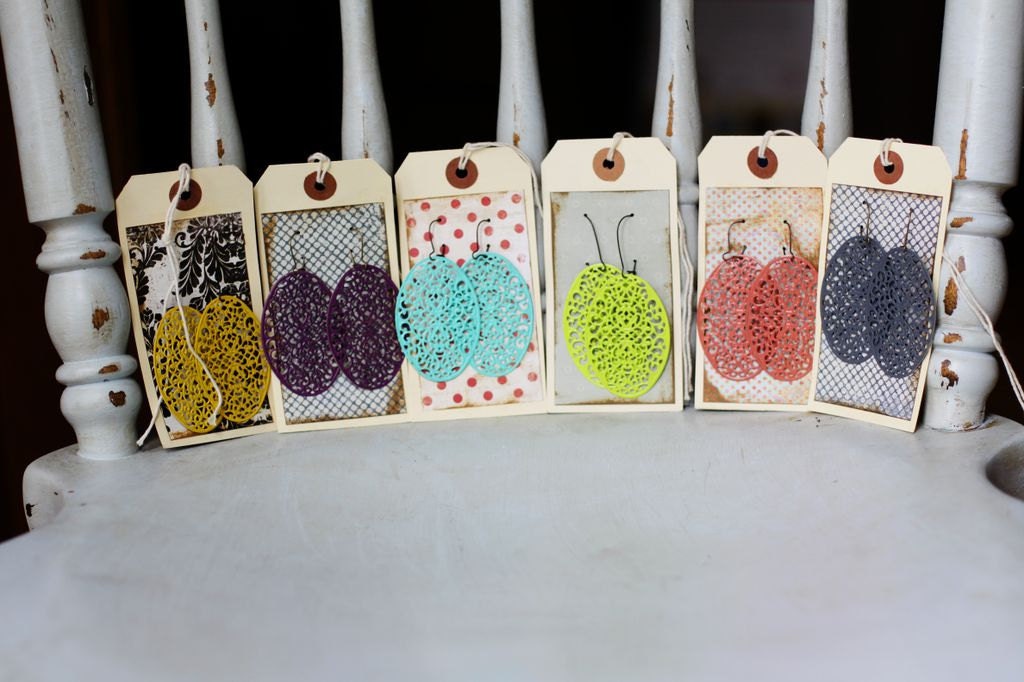 Welcome to my FUN earring Etsy Store!! I LOVE LOVE LOVE earrings! You will LOVE all these earrings too!!!! ALL my earrings are INCREDIBLY lightweight!! You won't even know you're wearing them (except you'll look AMAZING!!!!) The earring hooks are all NICKEL and LEAD free...for you with sensitive ears!
Now onto my review...
These earrings ARE super lightweight! You really don't know that you are wearing them. I Love big earrings and the lighter they are, the better! I was sent 3 pairs of earrings to review. I was super excited and couldn't wait to see them in person. The colors are so vibrant in the picture and are just as vibrant in person!
RED! Oh how I love red to just give you that extra pop of color to any outfit. I wore these with a plum colored shirt. LOVE, LOVE, LOVE these earrings. The
filigree
design makes these earring extra special and delicate looking. Very feminine earrings that will make a statement with any outfit.
Next are these gorgeous turquoise beauties. These earrings, just like the red ones, definitely make a statement and brings that little sass to any outfit. Also very lightweight! Gorgeous, gorgeous earrings! These earrings would look great with a dark pair of jeans and a white off the shoulder top.
Last, but definitely not least, we have these gorgous blueish grey hoop dangle earrings. I love the color of these earrings. Very beautiful and would look great with jeans and a t-shirt or one of your favorite dresses! Again, lightweight and large...2 of my must-haves when it comes to earrings!
Overall, I love everything about these earrings. The style and comfort just can't be beat.
Hoop-La
offers a huge variety of earrings ranging from small to large. You are sure to find a color and design that will make your outfits sing!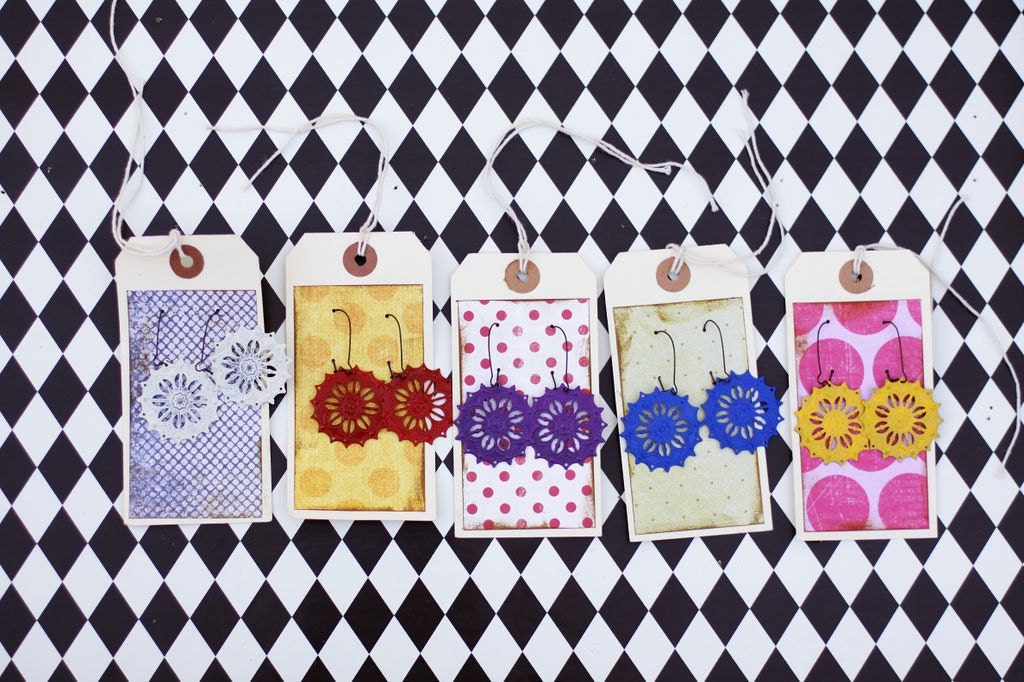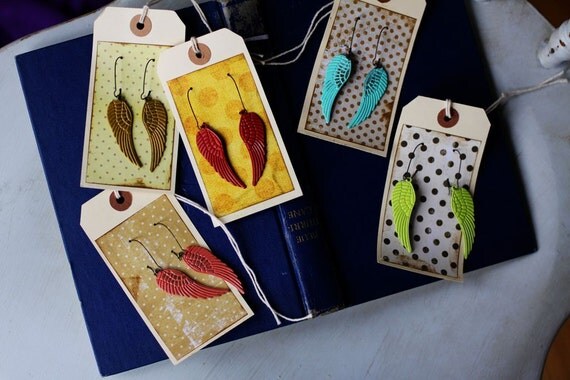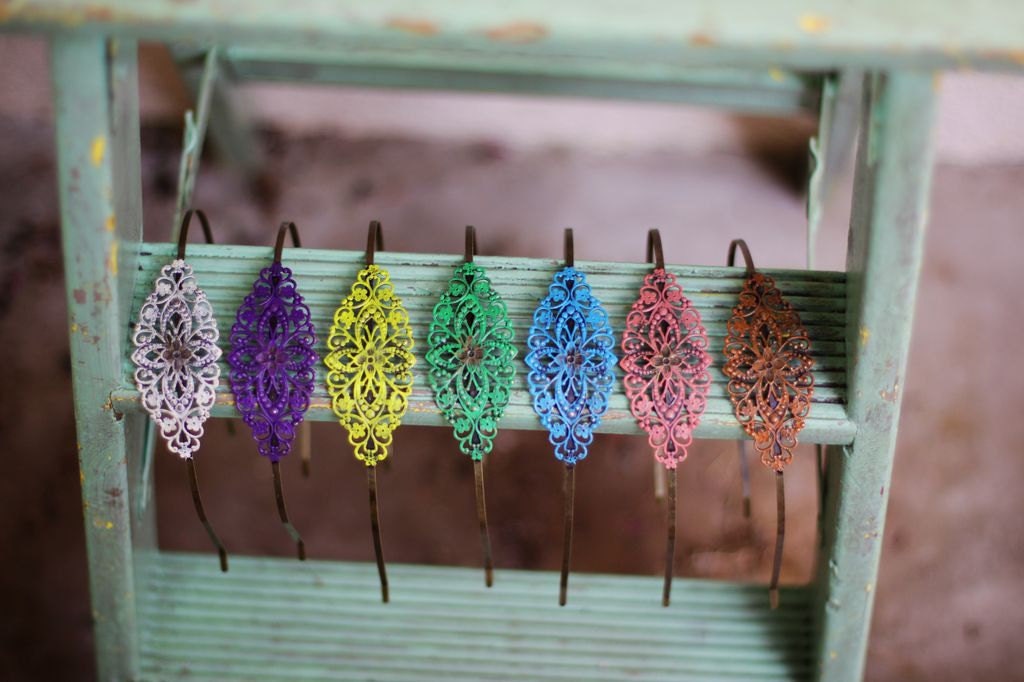 You can follow Hoop-La Earrings on facebook,
here
.
You can also follow their blog
here
.
WHERE TO BUY:
You can purchase these fabulous earrings and headbands
here
.
WIN A COUPLE! ONE lucky reader is going to win 2 pairs of earrings, their choice! Thank you Mandy and Hoop-La Earrings for this awesome prize! The contest is open Internationally and will end on December 21, 2011. Good luck to all!
*Disclosure: I was given 3 pairs of earrings to keep in exchange for my review. I was not paid monetarily and all opinions are 100% my own.