Monday, October 10, 2011
I have had the pleasure of reviewing Nelia's Etsy shop,
Nelia P.K. Designs.
I just fell in love the minute I laid my eyes on her jewelry! Many gorgeous pieces that are sure to please any, like these gorgeous earrings...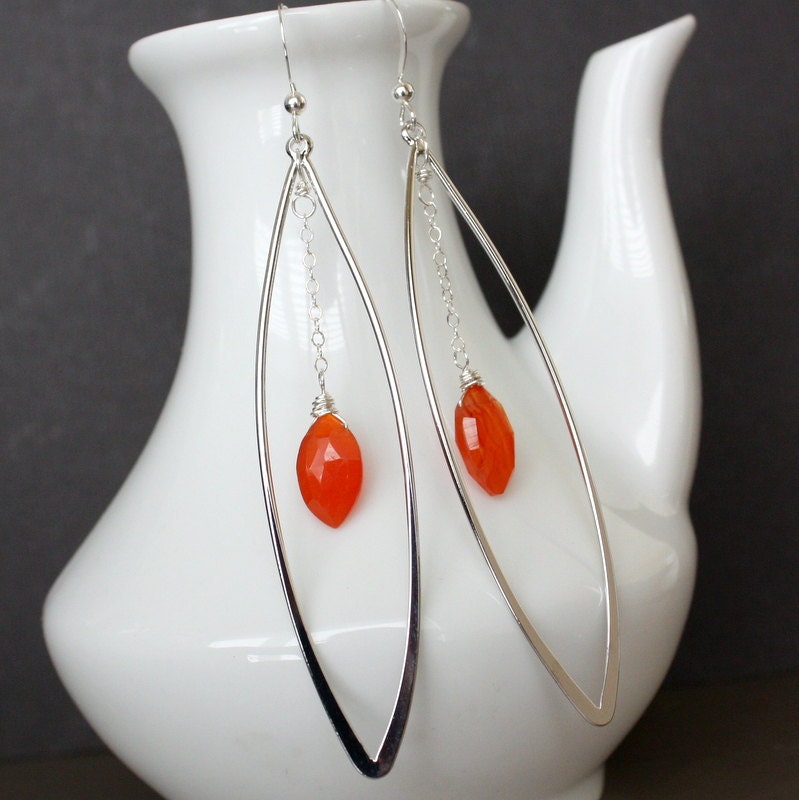 or this beautiful bracelet...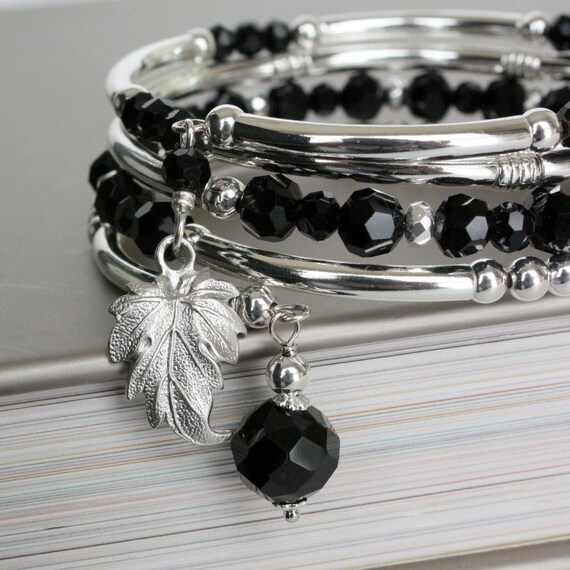 Here is a little bit about Nelia's shop (from her Etsy page)
"
After 20 years in the fine jewelry business I decided to harness my experience and creativity to design my own custom pieces that I can share. I love spending my days imagining and building my designs with our Italian Mastiff, Alexis, at my feet.
All my products are created and handmade by me. I offer pieces that are not mass produced, and some are one of a kind creations.
Besides the usual wholesaler, I also love to procure design material from antique stores, flea markets, personal collections, and other venues that offer me a fantastic opportunity to make some truly unique items."
Now, onto my review...
I have to say that I love getting packages! I love the excitement of opening it up and seeing (in this case) the actual beauty of what I have received. Nelia so graciously sent me and item (of my choosing) and believe me, I had such a hard time deciding on which piece I would love to review. After, what seemed like hours, I finally decided on this gorgeous pair of earrings. Here is a description of the earrings from her website:
"This pair of modern lightweight earrings is handcrafted with 14.5mm opaque turquoise coin glass that are hand wrapped with Sterling silver wire and dangle from a large 55mm Silver plated (matte finished) 'Fishnet Loop' and attached to Sterling silver 18mm fishhook earwires."
The yellow tag, you see attached, is a handwritten description of the item. I love that she takes the time to do this and the fact that it adds that extra personal touch. Another thing, that I liked, is that the earrings were nice and secure in the box. Now, for me, I love large earrings. I'm not that kind of girl that can "get away with" wearing those small dainty earrings. I love for my earrings to stand out and be noticed. These earrings are everything that I look for in a pair.. large, with a pop of color, yet so lightweight. I'm just in love with these earrings!
Here I am posing...sorry about the quality!
I can't wait to purchase to more jewelry from
Nelia P.K. Designs
! Now, for the exciting news... Nelia has offered to give ONE lucky reader this gorgeous Silver Flower with Freshwater Pearl necklace!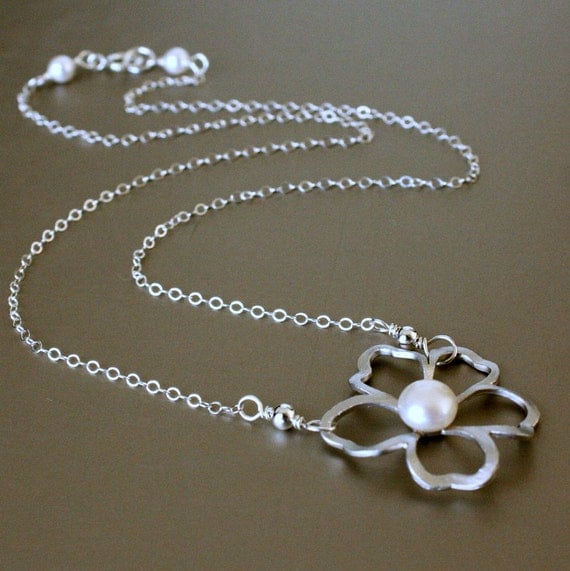 I'm so excited (and a little jealous)! The chain and the rest of the metal components, on this necklace, are solid .925 sterling silver.
This contest is open internationally...YES, Nelia will ship anywhere! Also, for a limited time, if you go to her
facebook
page and 'like' the page, you will receive FREE SHIPPING on your order. This giveaway will close November 1st @ 12:01 EST. Thank you, Nelia, for offering this prize!
Good luck!
Disclaimer: I was not paid monetarily for this review. I was given an item, of my choosing, to facilitate this review and all opinions are mine own.